Please check out the link below for detailed information on our Safe Return to In Person Instruction!Safe Return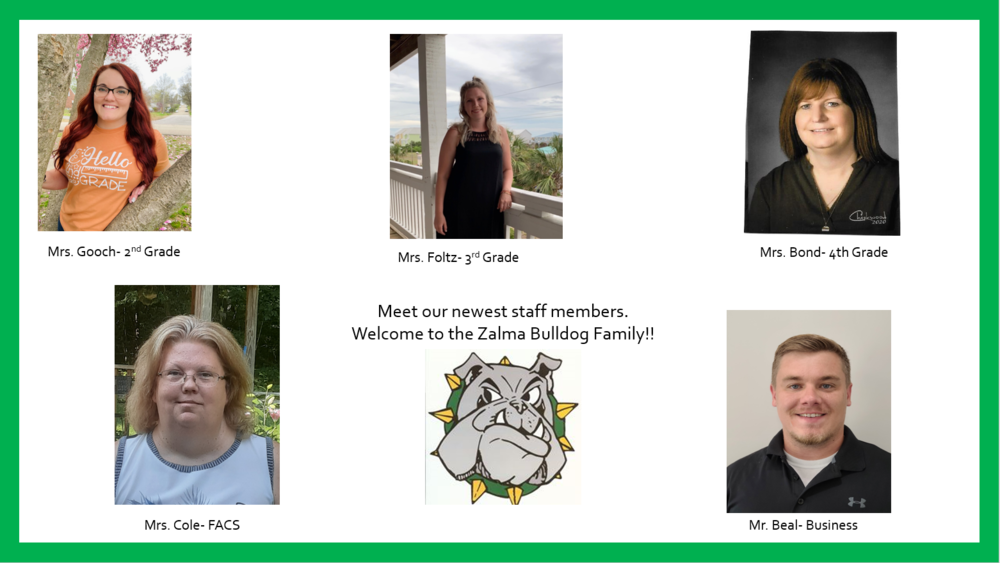 We're excited to announce and welcome the newest staff members to our school! Come out to Open House on Tuesday, August 24th from 6:00-7:00 p.m. to visit with all our staff staff...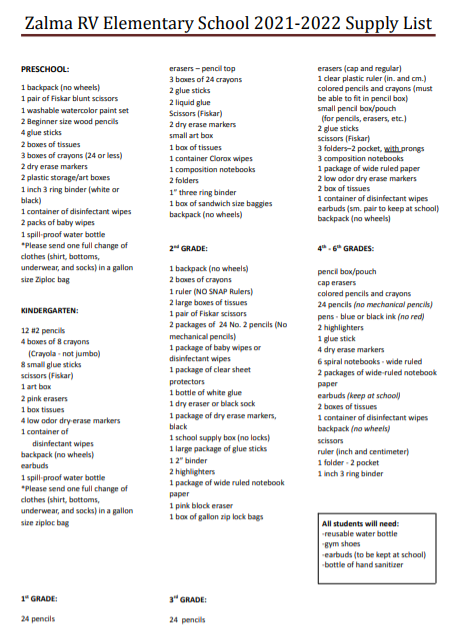 Here is the Elementary School Supply List for the 2021-2022 school year.